Pigs on Parade Live Auction
21st March 2015
Doubletree by Hilton Burlington Rd
The Pigs on Parade campaign in aid of Jack & Jill is well under way in Dublin City with pigs located in iconic locations around the City. Families and tourists have been looking for the Pigs all over the City since the launch on the 2nd of February.
These beautiful pigs which have been designed by artists, designers and celebrities nationwide are truly beautiful pieces of art and are now available to be purchased.
You can view and bid for the pigs ONLINE and the top golden pigs will be sold at a live auction in the Doubletree by Hilton on the Burlington Road which takes place on Saturday the 21st march 2015.
TICKETS are €125 each with a table of 10 for €1,250 and can be purchased from the Jack & Jill Foundation Office on 045 894538.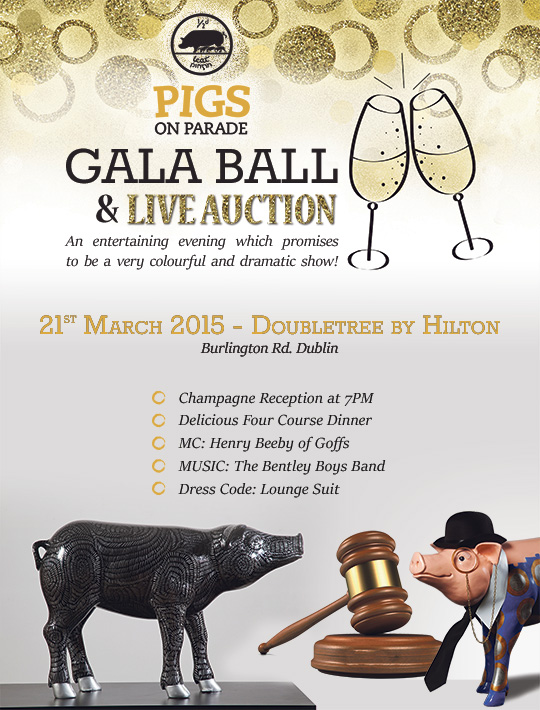 ---
If you wish to stay in the hotel on the night of the event, the hotel have offered us a special rate which you can book at
doubletree.hilton.com/groups/id=POG
Group Name: Jack & Jill – Pigs on Parade
Check-in: 21-MAR-2015
Check-out: 22-MAR-2015
We do hope you can join us for the live auction for what we think will prove to be a memorable and entertaining evening!